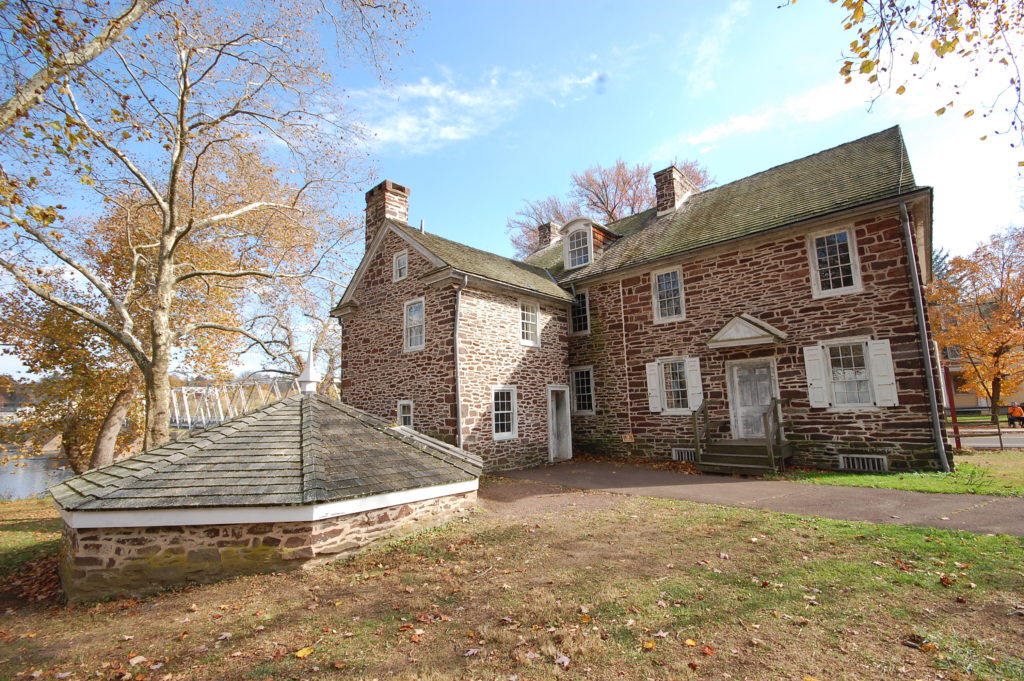 The National Park Service recently awarded the Friends of Washington Crossing Park a $502,768 grant for the rehabilitation of the McConkey Ferry Inn. This was one of only 20 cultural resource preservation projects to be funded nationally.
The grant will allow the park to continue renovations to the Inn, above and beyond last year's $8.7 million capital project which funded renovations throughout the park. Specifically, this new grant will fund complete interior renovations to museum standards and help the park update the Inn's National Register of Historic Places documentation.
Created by Congress in 2020 and funded through the Historic Preservation Fund, the grant is part of the National Park Service's Semiquincentennial Grant Program commemorating the 250th anniversary of the founding of the United States.
"The Semiquincentennial is an opportunity for the nation to recognize and reflect on the diverse cultures, events, and places that have helped shape our country," said National Park Service Director Chuck Sams. "Through the Semiquincentennial Grant Program, the National Park Service is supporting projects that showcase the many places and stories that contributed to the evolution of the American experience."
"McConkey Ferry Inn is an important part of our site interpretation for daily tours, field trip programs and public living history programs, including the annual crossing reenactments. We are grateful for the opportunity to restore the site in commemoration of the upcoming Semiquincentennial celebration," said Jennifer Martin, Executive Director of the Friends of Washington Crossing Park.
"I appreciate the Friends of Washington Crossing Park for applying to this grant on behalf of the Pennsylvania Department of Conservation and Natural Resources," says Park Manager
Mike Kuzar. "I look forward to working with the Friends and PDP Architects to restore this important building and the opportunity to share it with our park visitors in 2026."
The history of McConkey's Ferry Inn dates back hundreds of years. The Baker family built the first ferry on this site in 1699, one of many Delaware River ferry sites in Bucks County. The Bakers sold the ferry business to Samuel McConkey, who was the owner in 1776.
The first tavern license was issued to Mary Matthews (or Mathis) in 1752 for the building in which she was living at the ferry. Only the basement kitchen of that building remains.
The current inn was built in several stages; the west side was built around 1790 and includes the above-referenced basement. The building represents a typical country inn or tavern of the Revolutionary era and suggests the variety of amenities that would have been available to the traveler at that time.
During the Continental army's stay in Bucks County in December 1776, the inn and the nearby ferry launch site were closely guarded by the troops. At McConkey's Ferry on December 25, 1776, Washington wrote to Colonel Cadwalader, "I am determined as the night is favorable to cross the River…"